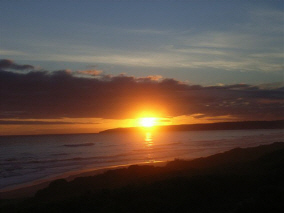 Partner links
CEO
SOC
TCC
The Venue
White Lodge Hotel Evergreen Lane, Constantia, Cape Town
Tel 021 794 2951
Tel 021 794 2951
<![if !vml]>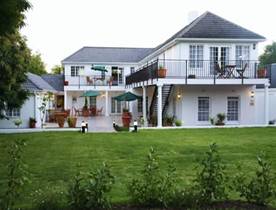 <![endif]>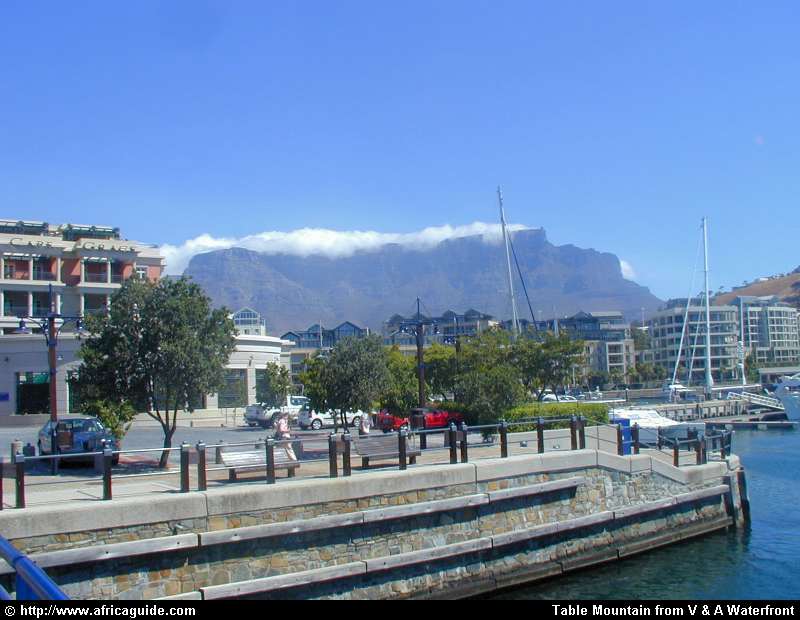 Index | Syllabus | Fees & Registration | Presenters | Guinea Pigs wanted
CEO
The Chief Executives' Office UK
SOC
The School of Coaching UK
In association with
The Coaching Centre South Africa
An international cadre of coach training and certifying bodies and Executive Coaches and Authors combine to deliver South Africa's first certified Executive Business Coach training programme offering three academic Awards :
SACAP Graduate Certificate in Executive Coaching
SOC Executive Coaching Diploma
Potential Award of a Masters level Chester University UK, Post Graduate Certificate in Executive Coaching and use of Designatory letters PGCert Exec Coach
| | |
| --- | --- |
| Venue: | White Lodge Hotel, Evergreen Lane Constantia, CapeTown |
| Dates: | August 10-17 2008 |
Keynote Day Delegates
Entry to the Myles Downey Keynote day is unrestricted. Anyone interested in coaching and wishing to learn from world leaders may attend Myles first day August 13 . These 'day delegates' are treated as full delegates and may choose to participate in all exercises, triads, forums etc; the days are certified as Continuous Professional Development credit days and the fees are South African tax allowable.

Unique 'WORK BASED' entry credentials and award structure
The programme is world pioneering because
The awards are ' WORK BASED ' - study credits being earned not only for completion of the tutorial phase set out in the Syllabus, but also for the number of years and job responsibility levels, delegates have achieved in their careers.
Because the training material is based on leading edge experiential psychological concepts, tools, and techniques, this pioneering event will be the first to mix all delegate levels together in a unique cross cultural/status learning environment.
Thus a young 22 yr old with a Degree may complete the programme and obtain the SACAP Business Coach Certificate with credits to continue studies in parallel with work experience for later advanced awards; whilst a chairman or CEO with over 10 years executive board experience may complete the same tutorial training course and receive PRIOR LEARNING WORK BASED CREDITS that enable them to obtain the highest award, a Masters level Post Graduate Certificate in Executive Coaching and entitlement to use the designatory letters PGCert Exec Coach.
The table below indicates typical delegate entry levels - and graded tutorial fees which reflect delegate income levels. The credentials are illustrative only and any interested candidate may seek specific guidance on their entry level.
Potential Award level

Typical commercial entry criteria

Delegate fee

Senior level

1. SACAP Graduate Executive Coach Award

2. SOC UK Diploma in Executive Coaching

3. Chester University UK Masters level Post Graduate Certificate in Exec Coach. Use of designatory letters PGCert Exec Coach

10 yrs senior business experience in public or private sectors:

Either >

As main or divisional executive board directors being familiar with statutory board meeting procedures, management and financial reports, Project or divisional Business Plan creation, Profit & Loss planning and assessment; and direct operational team leadership of minimum 20 personnel.

OR

Partnership experience in consultancy, B2B or a project team based business, including law, management consultancy, HR or financial services; familiarity with all aspects of SME operational and strategic planning, team development and specific team leadership of minimum 10 personnel

OR

Significant experience of coaching, mentoring, non executive directorship, counselling or other psychologically based roles at senior management or executive board levels

R29000

Diploma level

1. SACAP Graduate Executive Coach Award

2. SOC UK Diploma in Executive Coaching

3. Prior learning credits facilitating higher awards, as above, on later career progression

10 yrs public/private sector experience :

Either

As team Manager leading minimum 10 personnel; familiarity with formal strategic business meeting procedures and reporting, business plan creation and targeting, budget creation, management and reporting, direct operational project team leadership

OR

As Self employed sole trader or partner with significant entrepreneurial success in consultancy, project, B2B or operational business. Existing relevant qualifications in might include 1st or 2nd higher education awards. Eg Chartered Institute membership, MBA, etc

R25000

Entry level

1. SACAP Certificate in Business Coaching

2. Prior learning credits facilitating higher awards, as above, on later career progression

Significant early career progress and/or evidence of successful personal development. (1st degree, project leadership, team management, inter company performance awards, private study towards recognised business qualifications etc)

R25000

Bursary category see below
Note . Because this is a work based higher education programme - where the delegates senior/specialised work experience qualifies for prior learning credits - no University first degree is necessary.
Taxation. As this is a work based study programme, all fees are likely to be tax allowable for SA delegates who should take accountancy advice
* On completion of all three academic awards (see later) , qualifying delegates are entitled to membership of CEONCR (CEO National Coaching Register) which has its own website and over 100 international coaches as listed below.
Attendance list of this programme over past 5 years

David Scotland President Allied Domecq Wines & Spirits £500m
Mike McKenzie MD Scottish & Newcastle Division £1bn.
Peter Thompson MD ecommerce £100m
Peter Everett MD Electronics £20m
Gerry Rogers MD Building materials £10m
David Garth Chairman Fmcg manufacture £10m
Miles Protter MD Executive Coaching
Adrian Reeve VP Chemicals manufacture £500m
Barrie Gardner MD Food manufacture £60m
Peter Buckingham MD Britannia Airlines £1bn.
Tom Preston MD Commodity import/export £60m
James Scouller MD Interior Design Equipment £30m
Roberto Ascoli MD Fmcg manufacture £1.5bn.
Naren Nanda HR Director Unilever Home & Personal Care £30bn
Ajay Khaitan Chairman Mining Conglomerate £200m
Derek Wilson Chairman Food manufacture £60m
Neil Hufton MD Diversey Lever £250m
Allan Caven MD Search & Selection £150m
Peter Ryding CEO £20m IT Services
Bill Sheils CEO Worldcom £60m
Chris Ogden Senior partner Consultancy
John Jessop CEO Reuters £450m
Alex Evans Chairman Book Publishing £12m
Jenni Sivertsen MD Commodities £300m
Keith Stott CEO Food Manufacture £130m
Rod Leefe Chairman Search & Selection £20m
Anne Pasquier Country Manager Search & Selection £30m
Alastair Blackburn MD IT £100m
Trevor Mawhinney MD Financial Services £500m
Terry Richardson MD Pharmaceuticals £100m
Dave Kane CEO Electrical Procurement £300m
Adrian Northcott MD Manufacturing £30m
Philip Parker Portfolio Chairman Electronics, Oil, IT, Retail £50m
Rod Scribbins CEO Halfords Ltd £500m
Anthony Werneck SVP Latin America Reckitt Benckiser £1bn.
Joe Imrie Head of Buying Waitrose £2bn.
Neil Jenner Portfolio NXD Fin Services, Toys, house building £30m
Richard Flaye Portfolio Chairman B2B, Medical, IT £50m
Trevor Brocklebank. MD IT £6m
Brian Minchin. MD £2m IT Consultancy
Rian Van Alphen. Commercial Director. £500m Ecommerce banking
Jeff Chandra. CEO £2bn NHS
Tracey Pepper. MD. £20m Water Services
Kate Twaddell. MD £6m Retail Singapore
Richard Slingsby. MD £30m Building Materials
Chris Hutt. Chairman. £200m licensed premises
Rob Westcott. Group CIO £500m Auto Finance
Peter Legg. HR Director Food manufacturing
Dave Kelham. MD £20m drinks
Tom Fremantle Deputy MD Engineering £50m

Karen Moir Director/Organisational Development Britannia B Soc £3bn
Piers Copham Strategy Director Taylor Woodrow plc £1bn
Russell Ford MD Iceland plc £1bn.
Mark Jamieson Director Estate Agency £1m
Tim Polkinghorne MD Purchasing Logistics £10m
Magnus Spence European CEO Financial Research £2m
Tim Roberts Tutor Chester University
David Somerville Principal Psychology
Mandy Wearne Executive Director Health Authority £3bn
John Suffolk MD IT £10bn
Richard Fifield MD Corporate Finance £10m
Helen Sykes Marketing Director Asset Management £2bn
Michael Smith Principal Search & Selection £1m
Michael Faust MD Travel £300m
Michael Winslow Global Supply Chain Director £400m Construction/Real estate
Will Pugh Divisional Head Global Retail Brands £30m
Chris Burton European sales Director Mars Inc
Brian Guest CEO £500m Insurance services
David Learmond SVP HR £300m Unilever China
Simon Smith Director £20bn Shell
Carolyn Stanton Barrister
Anne Wright CEO £400m food manufacture
Colin Davie. SVP HR Unilever Africa
Dennis Lewis SVP £30bn Supply Chain Unilever
Cecile Buckenmeyer Manchester Business School
Bill Twibill GM IBM
Paul Hooper Keeley FD £30m B2B
Lord Tom Sawyer Former Sec Gen Unison
Karen Collier HR Director Unilever
Keith Haisman CEO Insurance
Prof Paul Turner HR Director Lloyds Bank
Colin Davie HR Director Unilever
Alison O'Mahoney Executive Coach
Andy Bloyce CSI Government
David Griffiths Solicitor Geldards
Tom Saxlund MD Leisure
Glyn Fussell Director Charity
Simon Hawkins MD Private Equity
Jeremy Hamer Portfolio Chairman
John Best CEO Energy
Annelie Green Executive Coach
Adrienne Percival HR Director Drinks
Paul Haslam GM Retail
Sir John Allison Portfolio Chairman
John Osterberg MD Food Manufacture
Lance Reynolds MD Leisure
Torrie Smith MD Executive Recruitment
Ron Hyams MD Executive Coaching
Gerry Peyton HR Director Childrens Nurseries
Presenters

John Webster. The Chief Executives Office
Sir John Whitmore. Performance Consultants
Richard Green. MD Kleinwort Capital
Richard Fifield Tenon Corp Finance
Joseph O'Connor. Author
Kim Morgan. Barefoot life Coaching
Georges Philips. Psychotherapist
Sir David White. Portfolio Chairman
Tom Preston. NCR Coach*
Dr. David Rae. Derby University
Richard Uglow. Executive Coach
James Stokes. Executive Coach
Paul Harrison. Hermes Lens
Dr Chris Ridgeway. Executive Coach
Gary Foster. Business Coach
Keith Stott. NCR Coach*
Bill Sheils* NCR Coach

Naren Nanda, Principal, Enen Consulting*
Kriss Akabusi, Principal, Akabusi & Associates
Kirsten Mason, Director, Arts & Business
Leon Kamhi, Director, Stockmarket
Kevin Caley. MD Venture Capital
Guy Revis. Head Franchisee. Action International
Rod Leefe. Chairman. Executive Search & Selection*
Graham Lee. Executive Coach
David Franks. Executive Coach
John Leary Joyce. Executive Coach Trainer
Prof Judy Delin. Linguistics
Karen Moir. HR Director *
Trevor Brocklebank, CEO*
David Kelham, MD*
Tim Roberts Chester University
Peter Hogarth. Principal Praesta LLP
* Graduates from the programme
Click Syllabus below to continue in sequence and then repeat for each additional option
Index | Syllabus | Fees & Registration | Presenters | Guinea Pigs wanted